2024 Hyundai Santa Fe
For next level adventures.
Need proof that Hyundai likes to shake up the status quo? Just look at the countless number of highly acclaimed new cars they've released the past few years -- both around the country and here in Greater New Orleans, Hyundai fans have flocked to these groundbreaking models. Now, there's another new Hyundai to fall in love with: the 2024 Hyundai Santa Fe.
Want to learn more about the 2024 Santa Fe preorder process? Looking to custom order a new Santa Fe in Louisiana? Visit our Hyundai dealer near New Orleans to get started. We have the 2024 Santa Fe release date information you're looking for.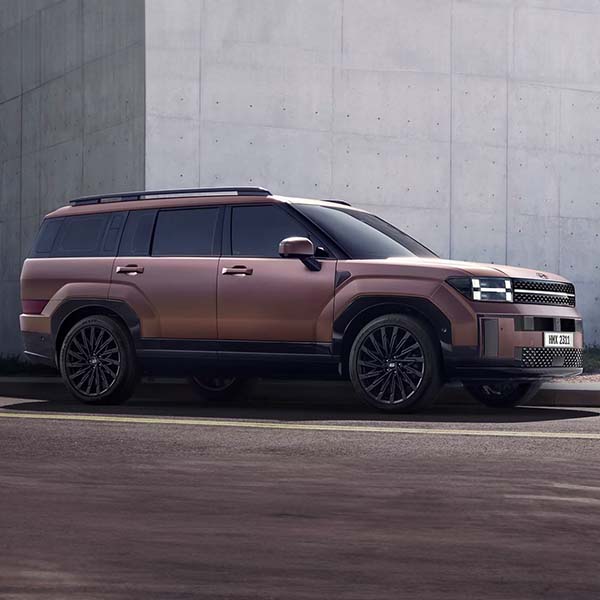 2024 Hyundai Santa Fe Dimensions & Interior Features
Drawing inspiration from its namesake New Mexico city, the new Hyundai Santa Fe blends natural and urban elements to create a calming, elegant atmosphere that won't go unnoticed by local drivers. The sharpest among this group will recognize that the 2024 Hyundai Santa Fe dimensions have grown: both the overall and wheelbase length are up compared to last year's model. The result? More Santa Fe cargo space in the back, improved third-row access and superior comfort for all passengers.
This shouldn't be surprising, as this fifth-generation model was designed under an 'Open for More' concept that prioritizes a spacious, lifestyle-centric cabin. In fact, one of the most notable aspects of the 2024 Santa Fe interior is its larger tailgate opening, offering passengers a terrace-like space that turns the practical rear hatch into your personal front porch. Other 2024 Santa Fe interior features include:
Relaxation Seat with Leg Rest
UV-C Sterilization Tray
Panoramic Curved Display
Dual wireless smartphone charging system
2024 Hyundai Santa Fe Release Date
Join us in anticipating the arrival of the new Hyundai Santa Fe. New Orleans drivers will find that this product launch represents a watershed moment for the brand's popular SUV -- expect the 2024 Santa Fe release date to be remembered as the day this segment staple was elevated into a lifestyle-focused adventure machine.
If you want to see Louisiana from behind the wheel of an SUV that was built to roam, contact Eddie Tourelle's Northpark Hyundai and ask about Santa Fe preorder options. We look forward to helping you reserve a 2024 Hyundai Santa Fe near New Orleans.