Compare Hyundai Tucson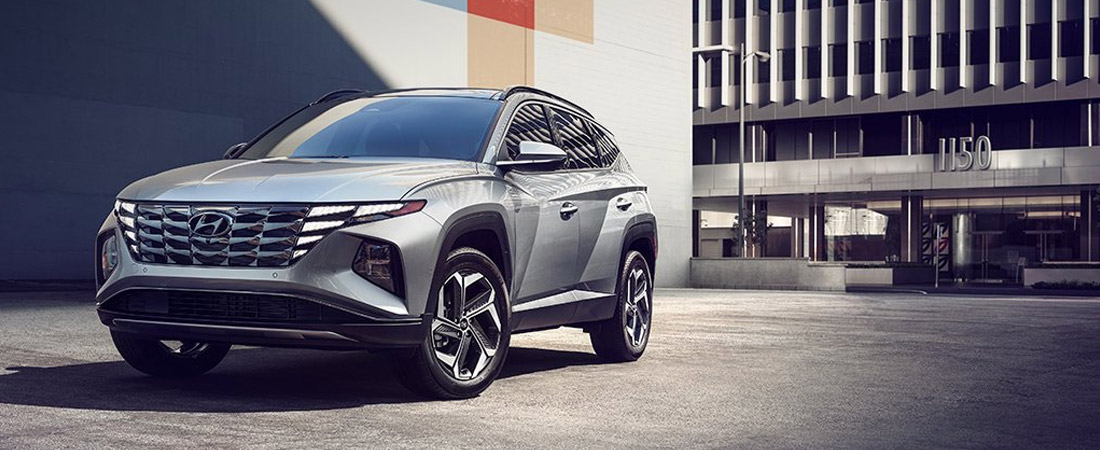 Compare the 2022 Hyundai Tucson
Among Louisiana Hyundai fans, SUVs are red-hot commodities — so it's no surprise that the competition is stiff. But even though most automakers field a variety of new SUVs targeting just about every budget and use case, our customers still turn to Hyundai time and again. Case in point? The 2022 Hyundai Tucson. This popular SUV remains a standard-bearer in a segment brimming with competitive choices, including the new 2022 Toyota Corolla Cross. To illustrate the superiority of the Hyundai, our Hyundai dealer in St. Tammany Parish has arranged a 2022 Tucson vs. 2022 Corolla Cross comparison. We think this little showdown helps showcase just how impressive the new Tucson specs and features really are.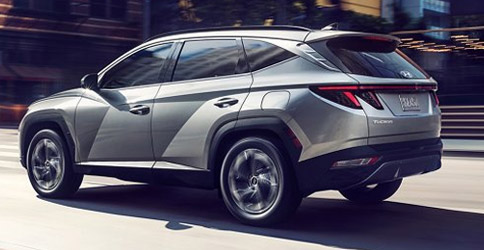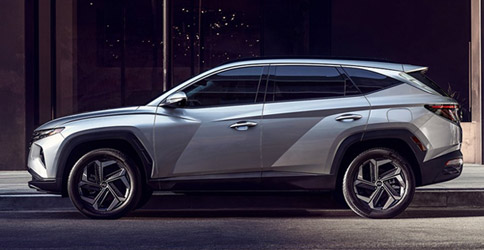 2022 Hyundai Tucson Specs Compared
Right out of the gate, the 2022 Hyundai Tucson impresses Louisiana shoppers with its trio of available powertrains. Do you prefer a traditional gas engine? Check out any of the standard 2022 Tucson trims. Prefer to buy a hybrid SUV? You can take home a new Tucson Hybrid in Covington. And for the utmost efficiency, a plug-in hybrid Tucson is also available. As for the Corolla Cross, a hybrid model is due out next year, but for now, gas is the only fuel on the menu. And when you compare gas powertrains between the two models, you'll find that the 2022 Tucson engine offers more horsepower and torque than what's under the hood of the Toyota. To us, this underscores the divide between the new Tucson vs. the competition.
| Features | 2022 Hyundai Tucson | 2022 Toyota Corolla Cross |
| --- | --- | --- |
| Gas Engine | 2.5-liter 4-cylinder | 2.0-liter 4-cylinder |
| Standard Horsepower (hp) | 187 | 169 |
| Plug-In Hybrid | Available | N/A |
| Hybrid | Available | N/A |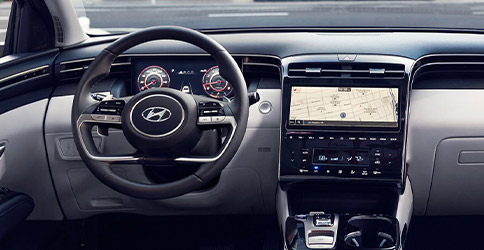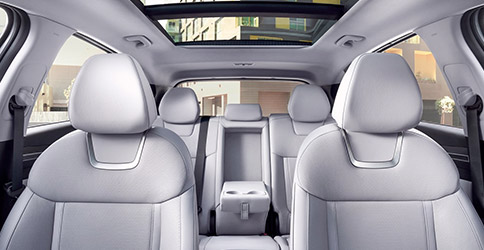 Compare Hyundai Tucson Interior & Safety Features
The new Hyundai Tucson interior is just as forward-thinking as its hybrid powertrain options. For proof, just give the 8.0-inch touchscreen infotainment system a go — its crisply rendered graphics, intuitive interface and straightforward menu structure make it a joy to use, especially when compared to the 7.0-inch unit that comes standard in the Corolla Cross. The Tucson safety features are also top-notch, as the standard Hyundai SmartSense suite of technologies will leave you wanting for little. Even a Driver Attention Warning comes standard — a nifty feature not offered on any of the Corolla Cross trims.
| Features | 2022 Hyundai Tucson | 2022 Toyota Corolla Cross |
| --- | --- | --- |
| Driver Attention Warning | Standard | N/A |
| Touchscreen Size (in.) | 8.0 | 7.0 |
| Standard Safety Suite | SmartSense | Toyota Safety Sense™ 2.0 |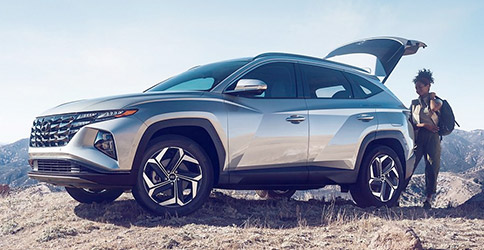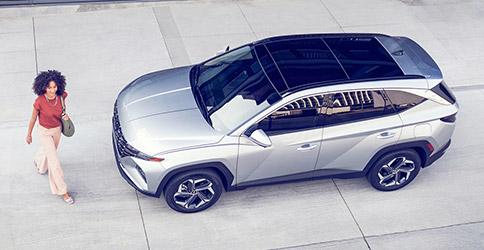 2022 Hyundai Tucson Dimensions vs. Competitors
When you buy an SUV in Louisiana, you expect plenty of room for luggage and passengers. To that end, the 2022 Tucson dimensions deliver. Take second-row legroom: the new Tucson offers a whopping 9.3 additional inches of stretch-out space versus its Toyota counterpart. The roominess of the 2022 Tucson is perhaps best captured by the total passenger volume, which is 108.2 cubic feet — over thirteen cubic feet more than the Toyota. And when it comes to cargo space, it's no contest: the Tucson is over three times as capacious as the Corolla Cross. More than anything else, these figures showcase the superiority of the Tucson in this Hyundai vs. Toyota showdown.
| Features | 2022 Hyundai Tucson | 2022 Toyota Corolla Cross |
| --- | --- | --- |
| Rear Leg Room (in.) | 41.3 | 32.0 |
| Max Cargo Volume (cu. ft.) | 80.3 | 26.5 |
| Max Passenger Volume (cu. ft.) | 108.2 | 94.9 |